When it comes to high-quality primary care, a strong patient-provider relationship is imperative. At the end of the day, care isn't just about the services rendered — but rather, patients want to derive meaningful value from their overall experience with their doctors.
They want support and guidance from someone they can trust — someone that's highly knowledgeable, who also knows them personally — to the point where they feel comfortable opening up when they're at their most vulnerable, regarding the most uncomfortable health matters and situations.
In fact, according to a 2017 survey from the Council of Accountable Physician Practices (CAPP), surveyed consumers felt that doctor-patient relationships were the single most important hallmark of quality care.
Obviously creating strong relationships between these two parties is extremely important — but it's often much easier said than done. How can primary care providers attempt to strengthen their relationships with patients at scale?
In this post, we'll explain more on why exactly these relationships are so crucial, along with some tips and general best practices providers can employ in order to strengthen their relationships with patients.
Why are strong patient-doctor relationships so crucial?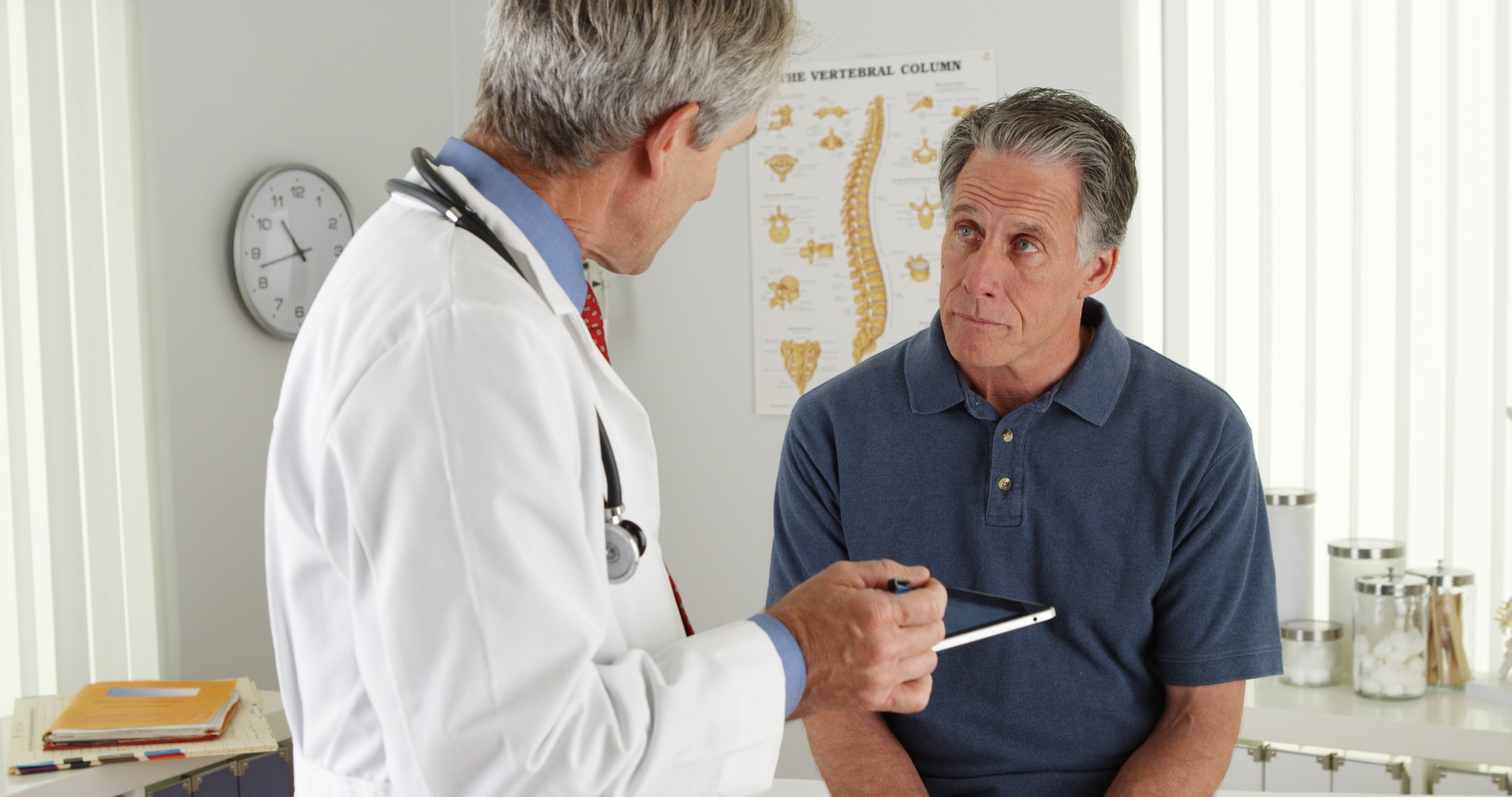 A growing body of research suggests that strong patient-doctor relationships ultimately lead to greater patient satisfaction, as well as improved health outcomes. The concept of delivering more patient-centered care is nothing new, and it's a growing phenomenon that more and more practices have been implementing.
After observing different practices for 2 years, the Harvard Medical School Center for Primary Care found that the leaders of practices that "prioritize relationships with patients over cost and outcome measures" all believed that "by promoting relationship building on an individual patient level, favorable costs and outcomes will follow."
As an example, one of the practices they observed, Southcentral Foundation (SCF) in Anchorage, Alaska ensures that all their employees partake in "continuous training in relationship-building skills," and firmly believe "that by nurturing long-term relationships they will be able to influence customer-owners' behavior and decisions over time." The result? In the last 10 years, they've successfully ​​reduced ER visits by a whopping 65%.
What's more, according to Dr. Michael Cantor, Geriatrician and Chief Medical Officer of Intuition Robotics, "the most important factor in supporting shared decision-making is trust. Patients will only follow the advice of people they trust, and trust is earned through clear communication, empathy, and providing competent care over time."
Of course, on the other hand, a poor relationship can have the opposite effect. When patients don't feel that they have a strong dynamic with their providers, they could end up losing trust and confidence in their provider's abilities, paying them fewer visits — and, as a result, their health outcomes would likely deteriorate.
Challenges in building strong relationships together
Though the idea of building a strong patient-provider relationship sounds simple, in reality, it's no easy feat. As with any relationship, forming it — as well as nurturing it over time — takes a concerted effort on both ends.
Both patients and primary care providers must not only start things off on the right foot, but they must continue their efforts to maintain this dynamic for the long haul. After all, relationships are a two-way street.
Still, it's quite difficult to measure and evaluate these relationships, and many barriers to forming them remain prevalent. Concerns surrounding the cost of attending visits, and physical barriers to access to care (especially in more rural areas), can be additional areas of concern.
Communication is a critical aspect of any successful relationship. However, it's often challenging for patients (particularly older adult patients) to merely get in touch with their providers, let alone communicate with them as frequently as they ought to — and vice versa.
How can providers strengthen their relationships with patients?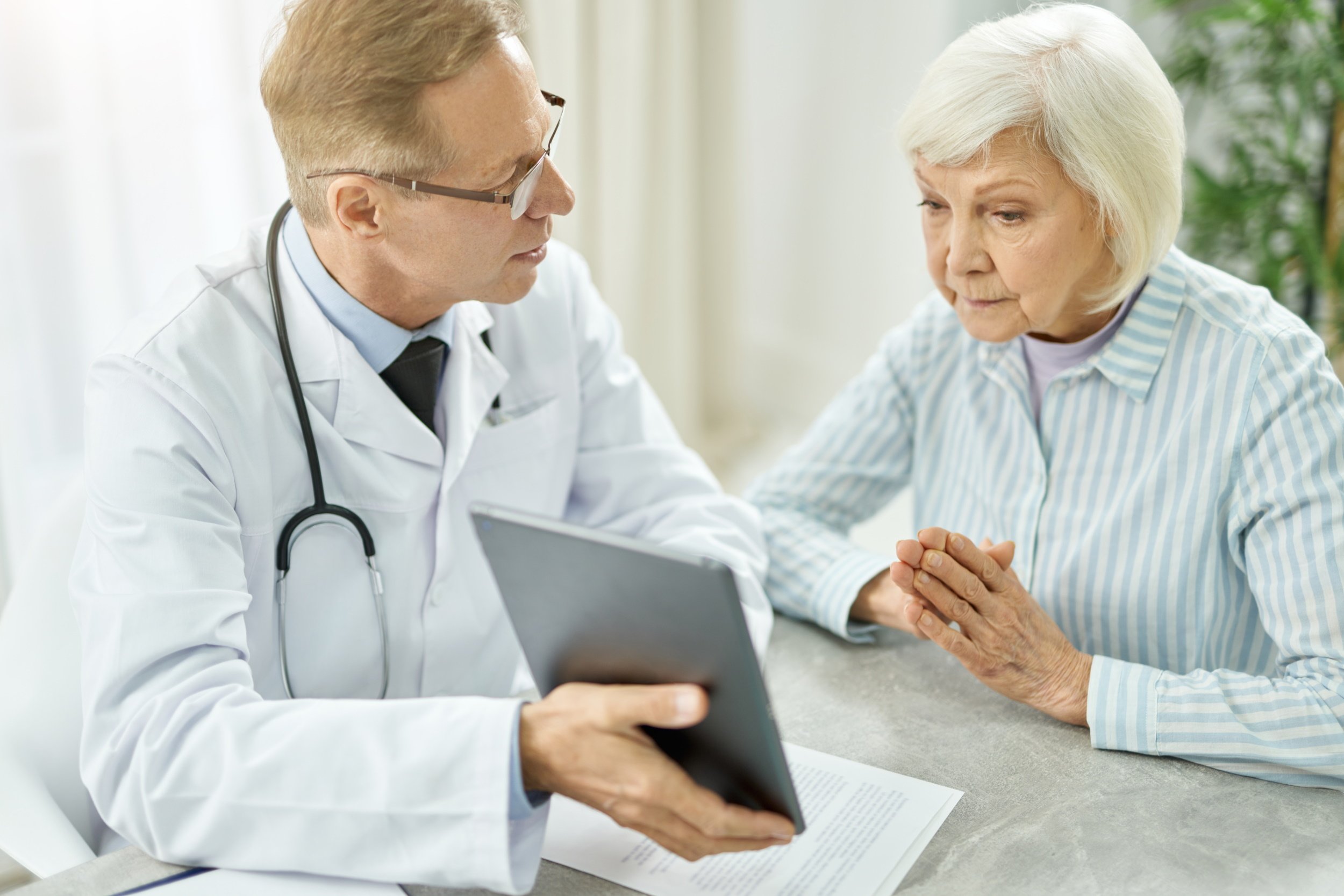 Now that we understand the importance of strengthening the patient-doctor relationship — and some of the challenges — let's take a closer look at how physicians can attempt to strengthen these relationships. Though there's of course no perfect answer for everyone, there are some general best practices that can certainly help.
Research indicates that primary care providers tend to view their relationships with patients in a more pragmatic manner. They of course want strong relationships with their patients, but they also want to ensure that their guidance and suggestions for patients are heard — and that patients follow through on them.
Alternatively, patients tend to care more about the interpersonal factors their provider is bringing to the table. For example, how their provider can project empathy, while making them feel cared for and appreciated. They want a provider they can trust — someone they feel secure and comfortable confiding in to discuss sensitive, sometimes emotionally-charged information pertaining to their health.
So what's arguably the most important component at the core of any relationship? Effective communication — which can help on both ends of this equation.
2019 research from the Duke Center for Personalized Healthcare states that "Effective physician-patient communication has been shown to positively influence health outcomes by increasing patient satisfaction, leading to greater patient understanding of health problems and treatments available, contributing to better adherence to treatment plans, and providing support and reassurance to patients."
In other words, through better communication, primary care providers will be able to effectively get their point across to patients — while patients will be more satisfied, and more likely to carry out their treatment plans.
But effective communication alone is not enough to create and maintain strong relationships with patients. Other necessary components that must be incorporated include:
Trust. To build patients' trust, providers must attempt to be as transparent, open, and honest as possible with patients. They should also be sure to involve patients and their families in all decision-making processes. This will show patients that you are a team, working together collaboratively with their health goals and best interests in mind.
Empathy. Empathy is a paramount factor in strengthening relationships between patients and providers. Providers must be able to project empathy with patients in order to connect with them on a deeper, more meaningful level. They must show them that they understand how they feel, that they're cared for, and that they're there to serve as a source of emotional support. In fact, a

2016 study from Massachusetts General Hospital

found that "Empathy was the strongest driver of patient satisfaction ... accounting for 65% of the variation in satisfaction scores." Patients tend to perceive empathetic care as better care, period.
Competence. Patients want to feel that their primary care providers are highly skilled and knowledgeable, and that they're the best go-to resource when they need assistance or information. Primary care providers must continuously demonstrate their competence and expertise to patients — both initially and over time — to help reassure patients that they are in good hands.
The importance of effective and efficient communication, however, goes beyond its advantages. The converse side of the benefits of good communication is the fact that many populaces, especially older adults, frequently encounter increasing communication challenges which are unrelated to communication with their primary care physicians. An NIH study of 12,000 medicare beneficiaries aged 65 and above showed that 42% experienced hearing problems, and 7% had problems using the telephone. Inferring from this about the entire Medicare population leads to the conclusion that over 16 million Medicare beneficiaries experience some form of communication difficulty.
The NIH's National Institute on Aging provides a list of tips for improving communication with older patients, in order to strengthen the patient-provider relationship, among other things. One of the tips provided is to demonstrate empathy. ElliQ, the empathetic digital companion, is able to assist the primary care physician's communication efforts with older adults. ElliQ is a personal care companion that uses empathy and proactivity to help keep patients engaged, while serving as a direct channel for more frequent communication between the patients and the clinical team.
By continuously engaging, assessing, and connecting clinical teams to their older adult patients, ElliQ helps deliver better quality care and a better patient experience within the home. If you're interested in leveraging ElliQ for your older adult patients, we welcome you to learn more here, and get in touch with our team today.
Looking toward the future: Better communication, stronger relationships
Establishing and upholding strong patient-provider relationships is certainly no easy task — but it's becoming an increasingly crucial component of delivering high-quality primary care to patients.
Hopefully soon, with more primary care providers implementing the right strategy — embodying empathy, effective communication, building trust, and involving patients in decision-making processes — they can build and maintain meaningful relationships with patients. This, in turn, will ultimately lead to more satisfied patients, better health outcomes, and a number of other significant benefits.